Another exciting week on Big Brother Naija has come and gone and not only have we been treated to a mixture of laughs, drama, and tension, but we have also given away a ton of prizes and there is a whole lot more still to come.
If "positive vibes" was a group of people, it would be the housemates from Big Brother Season 5. Usually, it takes the show a week or two to pick up, but the Lockdown housemates brought the smoke as soon as Biggie opened his door to all 20 of them.
Almost half of the housemates changed into their comfortable Betway branded outfits, which are perfect for lounging, and went straight into personal introductions.
Surprisingly, settling down in the house has been a breeze for the Lockdown gang. In the absence of a task on the first day, the housemates made a noticeable effort in getting to know each other, which Biggie later turned into their Thursday night wager presentation task.
Relationships, both platonic and romantic, are a major highlight of every Big Brother Naija season. We have seen feelings, both mutual and otherwise, develop in the last two weeks. These relationships are usually the foundation for alliances, a powerful tool needed later in the game. Of course, the hand holding and pretending to live like one big happy family is expected to stop as the show gets more intense and competitive.
Actually, it's #GameOn!
Thanks to the Betway Trivia game, the gbas gbos finally happened. It took an actual competition to remind the house why they are on the show. From the Head of House challenges that have given us Nengi, Lucy and Ozo, to the Friday night Betway Arena Games that have produced just one winner so far, emotions are finally being cast aside and competition mode is in full effect. The housemates have lost their wager twice, and the Arena Games are sure to trigger the #GameOn spirit in the housemates.
Comfort Breeds Frustration
As the housemates settle into the house and get more comfortable, a number of disagreements and arguments are coming to the fore. In addition to heated arguments over food, we have seen the housemates give each other the silent treatment over unreciprocated feelings, and disagree over the "truth or dare" games.
An Unexpected Twist
Housemates won't have the opportunity to nominate who they want out of the game this season. Instead, Big Brother puts everyone up for eviction, except the Head of House and Deputy Head of House, and the housemates will get to evict one of the four housemates with the least votes every week. Will there be more twists this season? We'll have to wait and see. All we know for sure is that it's Big Brother's house, and it's Big Brother's rules.
Eviction Blues
After the Saturday night party, comes the reality of eviction. The four housemates with the least amount of votes were at the mercy of the remaining 16 housemates who were safe and had to vote for who they wanted to leave the Big Brother house. Unfortunately, Lilo and Ka3na failed to impress their fellow housemates and were evicted from the house.
It's the start of a new week, with Ozo as Head of House and Dorathy as Deputy Head of House. There are 16 housemates left to fight for the prize money, with all of them up for possible eviction. Who will survive another week in the house? We'll let viewers and housemates decide on Sunday.
Game On Daily Deals
We've got another week filled with exciting deals, non-stop action and, of course, amazing prizes. Whether you want to bet on your favourite teams, players and leagues, take our Casino for a spin, or bet on your favourite Lucky Numbers and Betgames, there's something for everyone.
From cashback and Free Bets to boosted winnings and amazing prizes, there is something new to be won every single day.
Here's what's up for grabs this week:
Friday: Deep fryer
Saturday: Standing fan
Sunday: Smartphone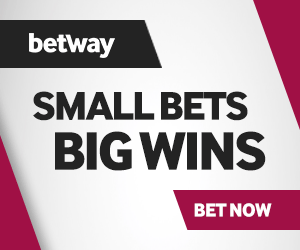 Have a look at the calendar to find out what you need to do to win.
Betway Predict and Win
With a share of NGN 5,000,000 in cash up for grabs, you won't want to miss out on the Predict and Win promotion. Entry is free and all you need to do is predict which Big Brother Naija Housemate will win the weekly Arena Games, predict correctly and you'll earn 5 leaderboard points.
Get up to NGN 100,000 with your first deposit
Make your first deposit today and we'll give you a 100% match up to NGN 100,000 as a Free Bet. All you need to do is visit the
banking
page and select any of our safe and secure deposit methods. Then, deposit NGN 100 or more and place bets equal to 10x your deposit amount on odds of 3 or higher.
Once you've fulfilled the playthrough requirements, your Free Bet will be credited to your account.
Go behind the scenes and stay up to date with everything Betway and Big Brother Naija including housemate profiles, competitions, news videos and more.
Click here
to go to our Big Brother Naija homepage.